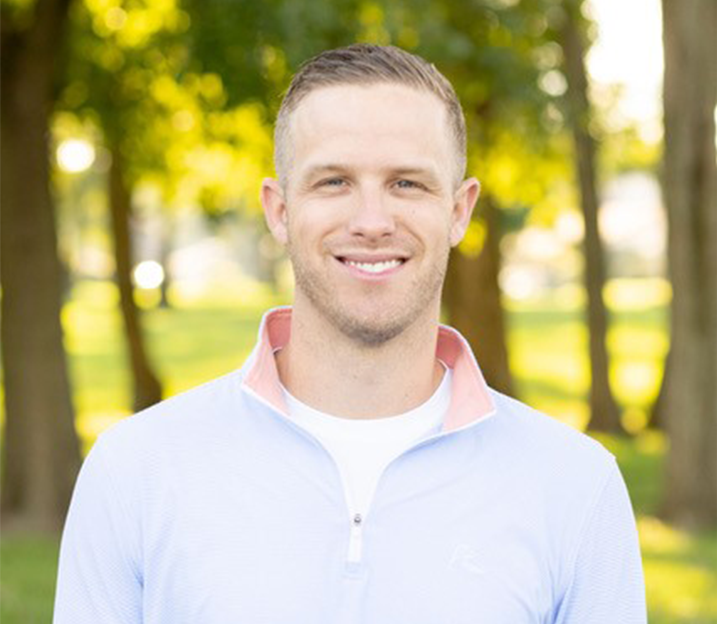 We sat down with Dr. Michael Lochtefeld DDS, a general Dentist practicing in Ohio, to talk about his success journey with orthodontics.
Q: What's the biggest challenge in offering orthodontic care as a GP?
A: When you go through dental school, you get a very bare-bones orthodontic education. You have a vague idea about how things work and when to refer a case to an Orthodontist. So, getting started was the biggest challenge and roadblock I found in taking on ortho cases.
Q: Why do you think more adult patients are seeking ortho treatment these days?
A: I think people care more about what their teeth look like now than they did 10 to 15 years ago. And now with the consumer marketing behind large aligner brands, adults are more aware of what's available to them.
The advent of social media has had a big influence too. People are posting pictures on Instagram and showing off their smiles. When people see others getting braces and improving their smile, it gives a little push.
Q: What's the biggest practice benefit in offering ortho treatment?
A: To be frank, increased production and collections are a huge benefit for practices to add orthodontic services. It's also a convenient thing to offer to a patient in the chair. Not in terms of upselling them, but patients ask all the time about what can be done to look better or improve their smile.
Q: What's the biggest benefit to a patient in receiving ortho treatment at their dental office?
A: The number one reason patients want orthodontic treatment from their Dentist is so they don't have to go someplace else. For whatever reason, people hate going someplace else to continue treatment. That's probably the number one benefit to the patient. And number two is that we see things that maybe an Orthodontist isn't looking for. We can keep an eye on their hygiene…we're overseeing all of their oral health and we can identify something before it becomes a big problem.
Q: Several companies offer orthodontic treatment options for GPs, why did you choose orthobrain?
A: I had the benefit of seeing my wife's practice succeed. One thing that I like about orthobrain is having someone over your shoulder for this kind of work. I know that I can rely on their expertise, and they can help me connect the dots along the way to get more predictable results, especially with aligners. As long as patients are compliant, the results are pretty reliable. But when they are not, I have someone to check in during treatment and see the progress. With orthobrain, I know I will get the result I expect.
Q: orthobrain offers robust support and training for Dentists. Have you taken any courses, and could you talk about your experience?
A: The training and support from orthobrain has been great. There's a lot to learn…sometimes I feel like I've just scratched the surface of what we're able to do with orthodontics. The good thing is, the introductory course gave us everything we needed to know and the confidence to get started right away.
Another thing I liked was being able to bring a staff member too. The assistant who attended with me has taken over the ortho part of our business. She knows what we need to have on hand, how to talk to the patients, and understands the whole workflow. Her buy-in made our orthodontic implementation a lot easier. I think it's probably her favorite thing that we do in the practice.
With every case I do, my knowledge grows simply by communicating with the team at orthobrain. Whether it's through messages or over the phone, they transfer a wealth of knowledge that helps me with the case we're talking about, and that transfers over to the next. The knowledge continues to build. I think the initial training was the nucleus to getting started and it branched out from there. Dr. German happened to stop by yesterday and I told him that I'll be the first to sign up for more advanced courses as soon as they're offered.
Q: orthobrain prides itself on providing concierge service and support to its doctors. Would you agree with this statement?
A: The best part of working with orthobrain for me is the ability to chat back and forth with the docs. They are overseeing my cases and that gives me a great deal of confidence. If I have a question, they get back to me in a reasonable time and they have pretty much been able to answer any questions I have. Overall, it's been a very positive experience. If I'm struggling with a part of the treatment plan or a concept, and if it's not easy to convey via email or text, I will get a call from them. Then we can go over the case on the phone to make sure we've got it down correctly. I'd say that one-on-one support is probably the best example of orthobrain's concierge service. Going to the next step or the next level to be sure I'm confident with the process has been invaluable.
Q: One of the strengths of orthobrain is the ability to work with them using several clear aligner manufacturers. However, orthobrain just launched their own clear aligner, SimplyClear. It's substantially less expensive than competitive products and offers excellent quality. Are you going to be using that product?
A: I'm interested in the product. It hits that sweet spot of wanting to offer services that are more profitable and increase production. I think that's the number one selling point for me right now. I'm not married to one aligner company so the lower price is a big deal.
To be honest, we're not making a ton on aligner cases. We're making money, but in comparison, brackets are more profitable. They may be a little more time-consuming, but we're seeing our aligner patients just as often, so a lower price point is very compelling. Especially with some of the add-on fees that competitors are charging right now. It almost makes it not feasible for us to offer clear aligners to our patients. So having a less costly option is more of what we envisioned as far as profitability with aligner cases.
Grow Your Practice with SimplyClear™
SimplyClear is simply easy. Get the support you need and the clinical expertise you can trust.
Q: Time is one of Dentists' most valuable commodities. Can you describe the orthobrain workflow and how it impacts your productivity?
A: We're a smaller office and we don't have a ton of chairs, so productivity is really important. The more cases we do, the better we get at it. We can get people in and out quickly with the education I received from orthobrain. We're taking pictures, using the computer and an intraoral scanner to scan all the cases, and everything's streamlined. Outside of maybe the bracket appointment, the workflow is pretty quick and the ortho patients don't take up a lot of time. That's what we need.
Q: Many Dentists who may have been early adopters of aligner treatment are hesitant to start again because they were underwhelmed with the effort versus the payoff. What would you say to someone with this kind of experience?
A: In the past, I would 100% agree that the effort versus the payoff with orthodontic cases was underwhelming. If I weren't running my cases through orthobrain, I wouldn't be doing them. I started doing aligner cases maybe 5 years ago with a competitor and stopped. I think about it like this, 'you don't know what you don't know'. I didn't know at the time that their support was non-existent. From designing a case to troubleshooting and finishing, the support just was not there. I think of that company as a lot of people playing a video game, they know how to straighten teeth on a computer with a joystick but not why they're doing what they're doing. Just wanting it to end quickly. I did not have good experience and I stopped offering ortho to my patients.
Now, I wouldn't be doing ortho cases without running the process through orthobrain. Unless you have a huge depth of orthodontic knowledge, you're not going to do as good of a job as an Orthodontist. And if I can't offer that kind of quality of orthodontic care, I don't want to offer that as an option to my patients.
Q: Tell me about the two recent cases you completed with orthobrain.
A: My first case was with brackets. A week or so after I came back from the initial training, I bought all the supplies and tools. We started that case pretty much as soon as we could and it went smoothly from start to finish. The design process was fast, the brackets came in, and the thermal plastic material to support placement was really easy — in fact, the whole process was easy. This case happened to be with my receptionist. We had a couple of minor things pop up during treatment like a few teeth didn't rotate just how we wanted them to, so I contacted orthobrain. We took progress pictures and they followed up every few months. It was like 'hey how's it looking?' which was great. They kept me on track and we were able to work through and troubleshoot any kind of minor issues. She had a space in between her teeth and she asked me for years to close it. Finally, I was able to help her get it done a couple of months before her wedding, so she's thrilled.
The second case we did was amazingly straightforward. The patient had crowding of her lower teeth – one was pretty much blocked out in the back. She had traditional braces when she was a kid, but didn't wear retainers, and they just collapsed like an accordion back to where it started. She wanted to do clear aligners and orthobrain helped me work through the setup. We went through a couple of iterations of designs before we approved it. Then the rest was up to her. Thankfully, she was an amazing patient. She was super compliant. So, we were able to get her out in four or five months, something like that. And it was awesome. Once we had an approved plan, we didn't have to make any refinements which in my prior experience was fairly rare. She was back last week for her six-month hygiene check and things looked perfect. Everything was nice and straight. If every case was like that, I'd throw aligners on everybody!
After a few cases like these that turn out well, it motivates you to want to do more.