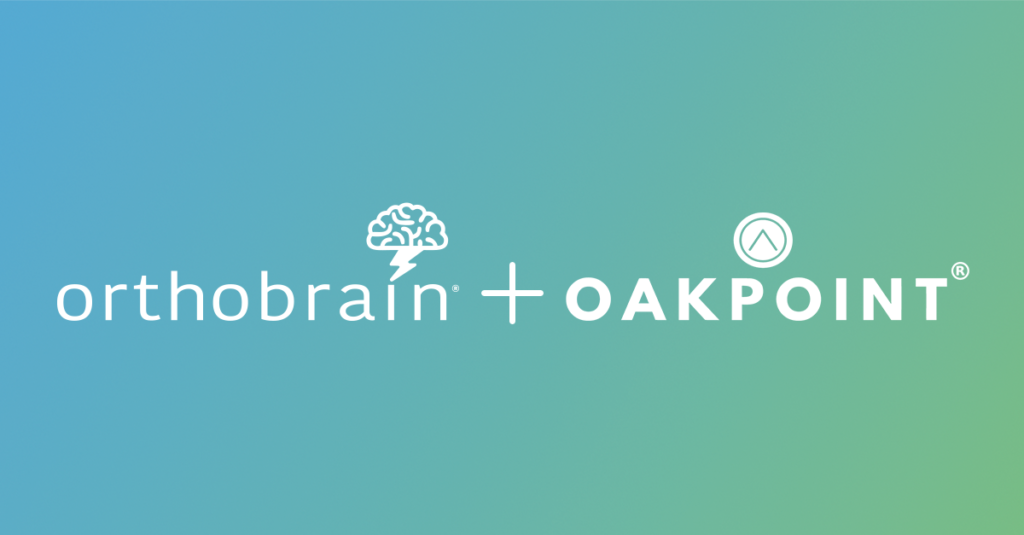 Cleveland, OH, August 15th, 2022 – orthobrain®  – an Ohio-based, dental practice growth system with a total solution that makes integrating orthodontics easy and profitable, has partnered with Oakpoint, a dental support organization offering dental care providers support services in key functional areas of dental practices, from marketing and human resources to finance and patient advocacy.
Together, the organizations will use their clinical expertise and business acumen to deliver personal support to affiliated practices.  Specifically, Oakpoint will integrate orthobrain's Core service offering to support and drive orthodontic activation, resulting in increased patient acquisition and practice growth.
Established in 2019, Oakpoint is a doctor-owned model passionate about supporting dental practices. With more than 300 dedicated team members, the company assists 34 practices and growing in separating the clinical work from the clerical, letting dentists concentrate on practicing the art of dentistry without the distractions and burden of running a practice.
"orthobrain and Oakpoint share a common understanding of creating successful and profitable practices," said Mick Janness, CEO at Oakpoint. "We know the day-to-day realities practices face, and together, we will help them run efficiently, translating to better quality patient care and outcomes."
The collaboration combines the passionate and purpose-driven mentality of Oakpoint with the orthobrain total solution package of leveraging digital technology and learning systems to give dentists the clinical confidence to provide orthodontic services.
"We're excited to partner with Oakpoint and bring additional resources, skills and confidence-building support to their practices," said Kimberly Harrington, Chief Operating Officer at orthobrain. "With up to 12 million people seeking orthodontic treatment globally every year, partnerships like this will empower patient access and support clinical confidence. Our shared vision will make transformative growth possible for dental practices."
About orthobrain®
orthobrain, founded by Dr. Dan German, was established to provide orthodontic options to dentists looking to offer orthodontic services to patients. orthobrain is a proven dental practice growth system that makes integrating orthodontics easy and profitable with a total solution that combines digital technology, proprietary AI and learning systems with the expertise of orthodontists. Today, orthobrain makes orthodontic care – and beautiful smiles – available to patients everywhere at a scale never before possible. Visit orthobrain.com for more information. 
About Oakpoint
Oakpoint is a dental support organization (DSO) that provides non-clinical support services under business service agreements. Their affiliated partner practices maintain ownership while leveraging the Oakpoint operating platform to achieve growth. 
Founded by Mick Janness and Erik Strang, the group's goals for 2022 are $100 million of affiliated practice revenue and 10+ newly affiliated practices. The long-term growth plan includes supporting 150 doctors and clinical teams across an integrated platform.
# # #