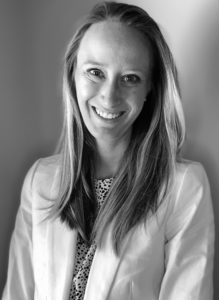 Focused on developing educational strategies for GPs in the orthodontic market
Cleveland, OH, August 10, 2021– orthobrain® – an Ohio-based, proven dental practice growth system with a total solution that makes integrating orthodontics easy and profitable, announced the hiring of Michelle McGann as Senior Manager, Orthodontic Education. McGann brings her deep expertise in the DSO space to help create customized educational pathways for orthobrain's partners at a global scale.  
Prior to her position at orthobrain, McGann spent the past five years working with Align Technology where her role started with sales and evolved to strategic education development.
In her new role, McGann will design education strategy to drive results across the company's total solution model. She will lead a core team focused on developing a unique learning environment and education content including doctor outreach, boosting confidence in doctors, improving patient outcomes and, ultimately, transforming growth and increased profitability within the dental practice.
"My focus is to ensure a clear education journey powered by multiple layers of content and mixed modalities. We are committed to delivering excellence in education, paired with a unique learning experience," McGann said. "My focus and that of my team will be to meet the needs of both doctors and team members and support their orthodontic journey by helping them gain the confidence to treat and educate their patients on the benefits of orthodontics."
"Michelle is a great addition to our growing team. Her knowledge, having led orthodontic education strategy and implementation in North America, is a great compliment to our company vision. Her dedication to create robust learning environments and strategic education pathways is top notch," said Kimberly Harrington, Executive Vice President and Chief Commercial Officer at orthobrain. "We are thrilled to have her on the team to lead our education initiatives." 
With orthobrain recently awarded the Most Accessible Orthodontic Care Provider – Ohio by GHP Healthcare & Pharmaceutical Awards 2021, McGann will take this opportunity to further deepen the relationship orthobrain is building within the industry with its comprehensive playbook leveraging digital technology and proprietary AI. Through in-person and virtual educational platforms, orthodontic care is now available to doctors and patients everywhere at a scale never before possible. 
"orthobrain's vision and the way in which we empower the GP is what I loved the most out my career – to truly change people's lives," said McGann. "I have had the opportunity through my work to see how important a healthy smile is. I see patients' confidence transform through a new smile and proper care from their doctors, and I'm driven to continue delivering."
About orthobrain®
Orthobrain®, founded by Dr. Dan German, was established with the goal of providing orthodontic options to dentists looking to offer orthodontic services to patients. orthobrain®  is a proven dental practice growth system that makes integrating orthodontics easy and profitable with a total solution that combines digital technology, proprietary AI and learning systems with the expertise of orthodontists. Today, orthobrain makes orthodontic care – and beautiful smiles –  available to patients everywhere at a scale never before possible. Visit orthobrain.com for more information.